Antropica
Anthropic is me. This is my conscious presence about the consequences of human actions.
– zero edition zine is out –
living as Antropica
The idea itself of the Anthropocene raises important questions about human responsibility to the environment and the need to address global change and sustainability. The issue is being discussed and studied in various scientific fields, including geology, ecology, climatology and sociology.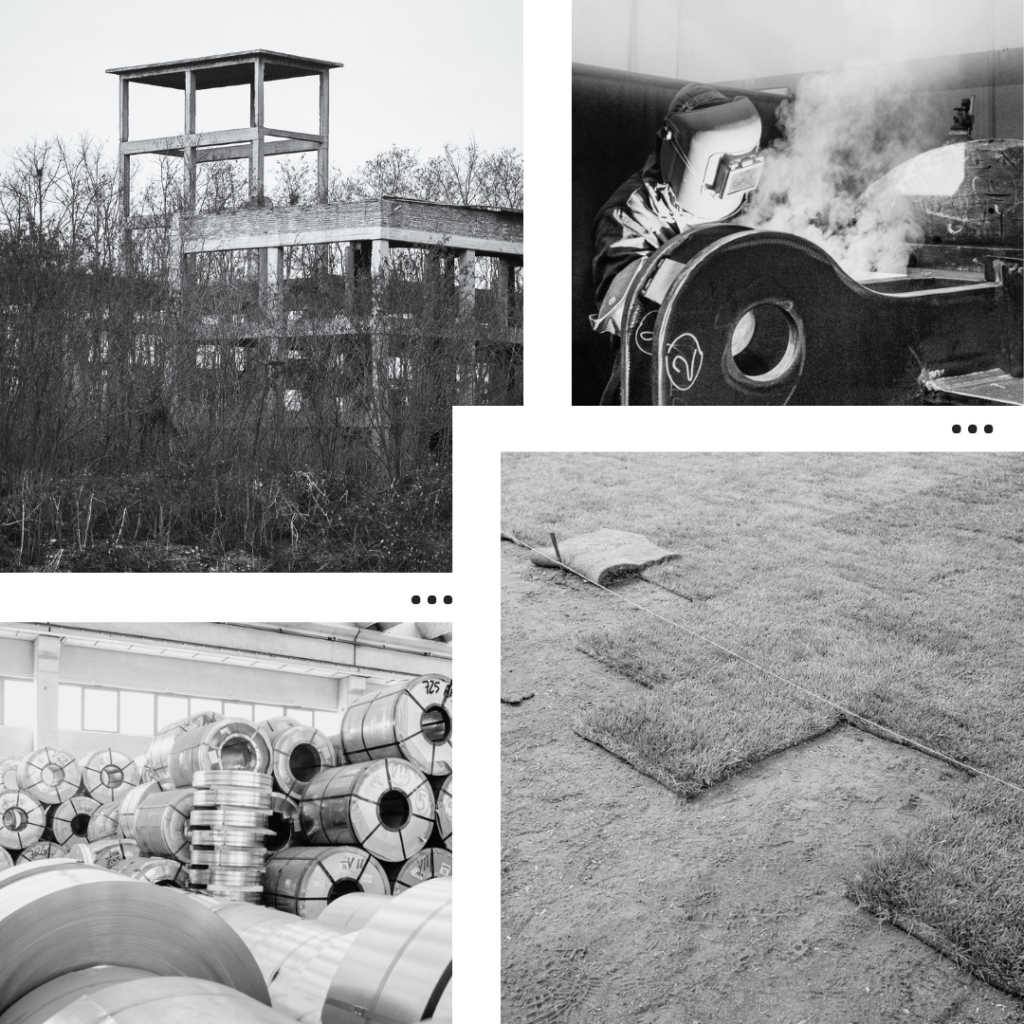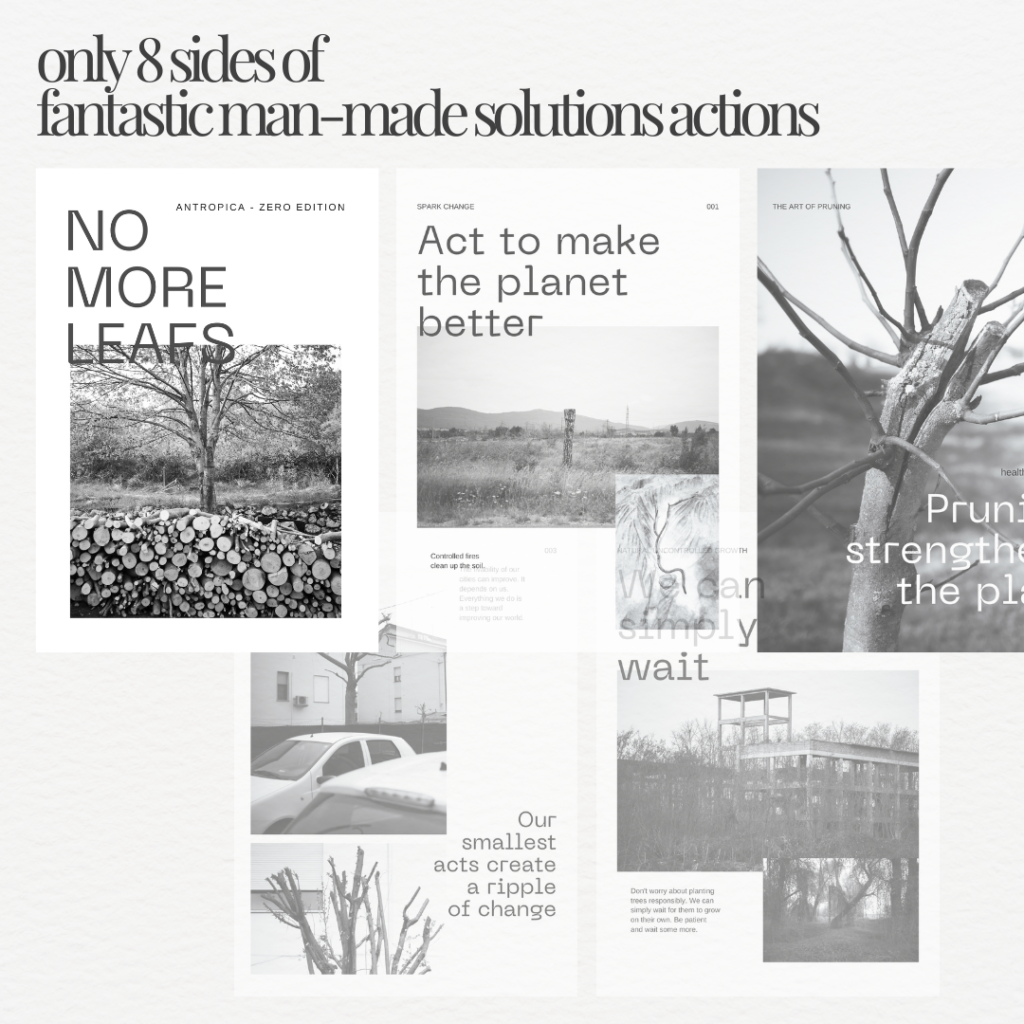 The zero edition was created in September 2023
"No more leafs" will be premiered by Zinée, in
Zinèe is the first fanzine festival in the city of Cosenza and will be held in the spaces of GAIA Galleria Arte Indipendente Autogestita. (October 7 – 8, 2023)
NO MORE LEAFS
zero edition zine
chapters:
spark change
cut and consume
improve livability
order and cleanliness
the Art of Pruning
Natural Uncontrolled Growth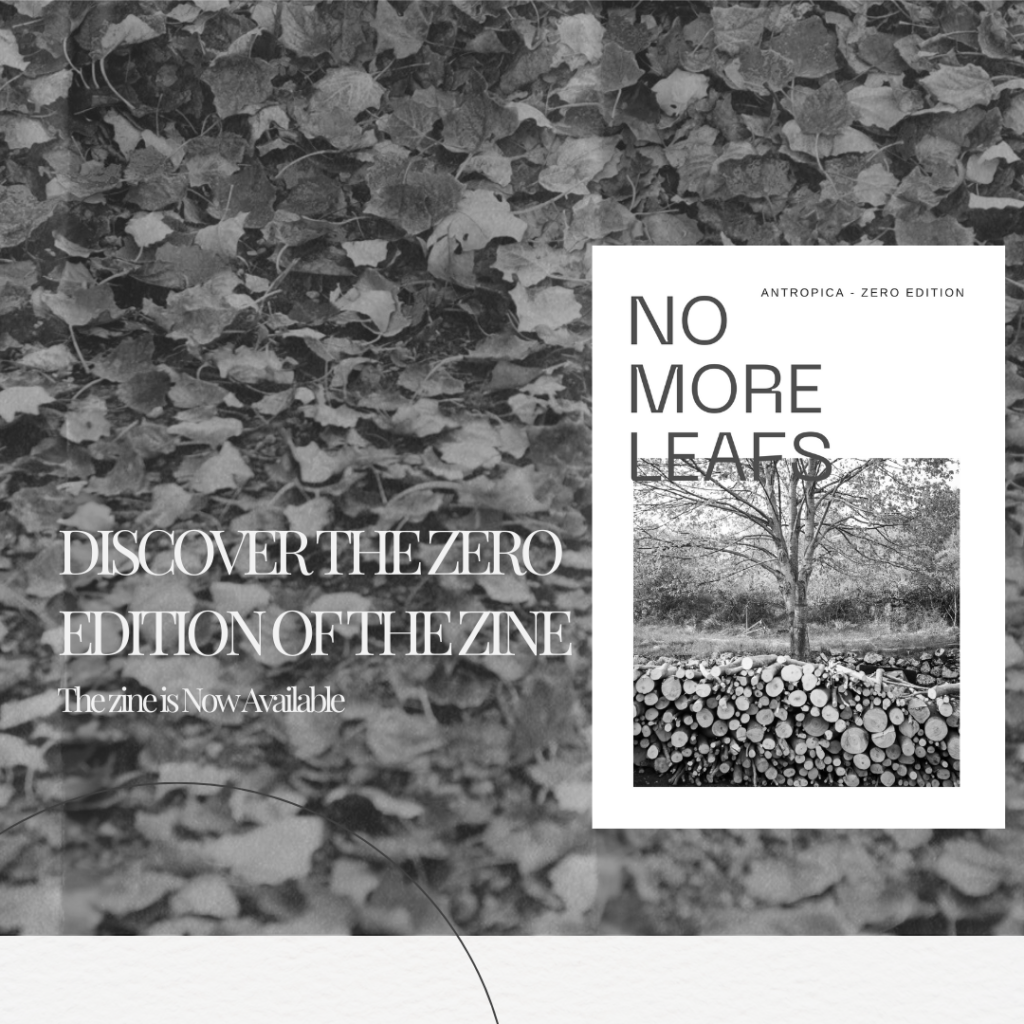 To immerse yourself in the evolutions of our project and follow the exciting explorations that enrich it, we invite you to follow our engaging channel!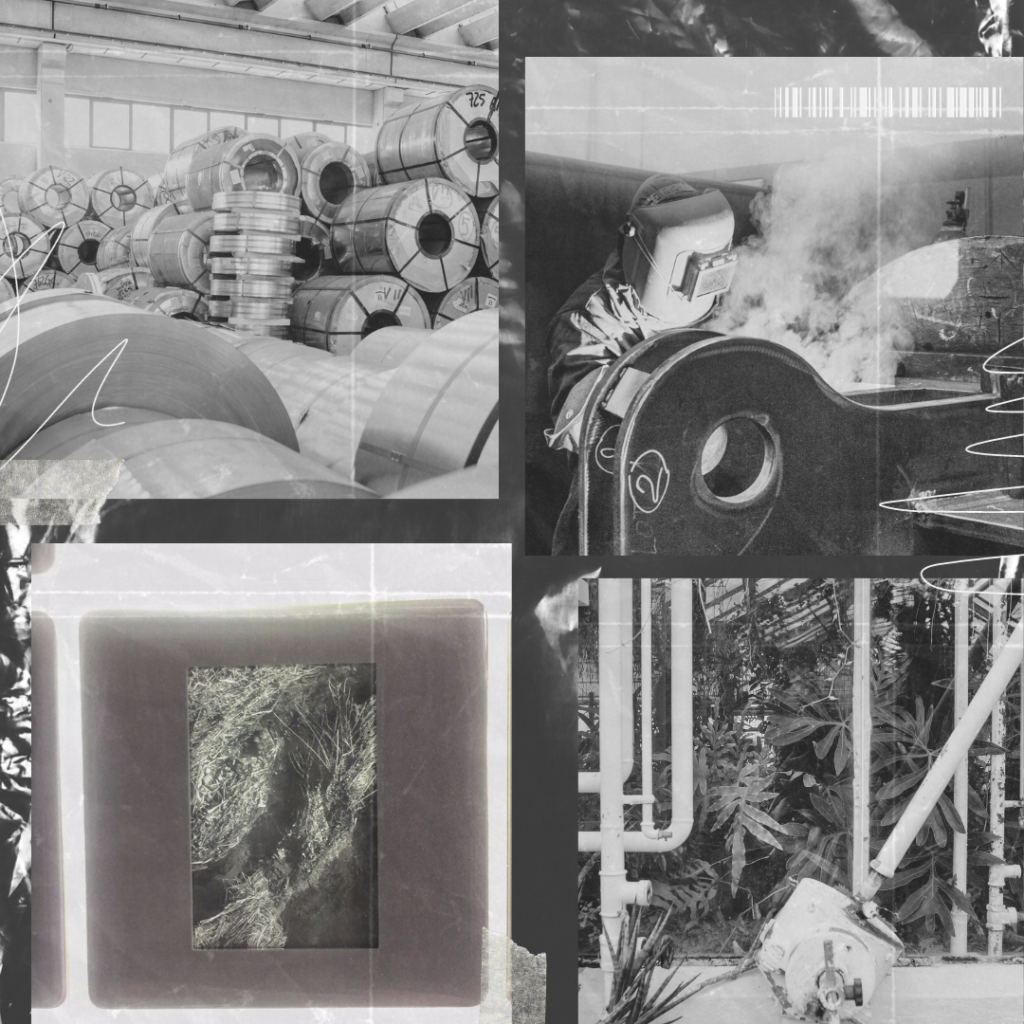 OPEN CALL
If you are interested in this practice let's keep in touch, write me or propose a collaboration.
My name is Elisa and I am Antropica
I live with two wonderful little girls, an amazing husband, I get into his podcasts, I invade spaces with my plants, children's books and my 1000 questions.
I have a Telegram – @antropica_it Channel where I talk about a little bit of everything that interests me, curiosities, work and various explorations.